photo: Fruit Tree Planting Foundation - El Salvador
Tax-Exempt
A Well-Fed World is a 501(c)(3) nonprofit organization (EIN 27-0865905): certification letter / W-9
We are funded through grants, payroll campaigns, grassroots fundraisers, and individual donations.
Your tax-deductible donation is greatly appreciated and very much needed to strengthen and expand our work.
---
Low Overhead & Transparency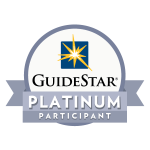 Every year since our inception in 2009, we have spent more than 95% on programs, mostly Global Grants and Plants-4-Hunger. This means, every year our combined overhead and fundraising is less than 5%.
We save money by having a small, multi-talented, remote team and online fundraising (saving paper and postage). We also never use professional fundraisers.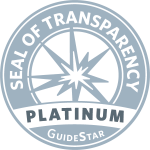 Plus, a large foundation covers our operating and staffing costs, which is how we're able to send 100% of public donations directly to plant-based feeding and farming programs assisting people in need.
Want more? We've been awarded Platinum Level with GuideStar for our exceptional programs, operations, and transparency. In addition to our most recent financial report, the IRS and GuideStar have full archives.
---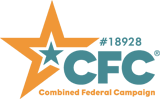 Combined Federal Campaign (CFC)
We are a member of the Combined Federal Campaign... CFC #18928. We participate in the CFC through America's Best Charities -- Independent Charities of America in the Food and Nutrition section.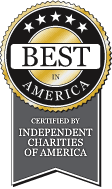 The CFC is a payroll program in which federal employees choose charities to support. Donations are automatically withdrawn from their paychecks, combined, and deposited in lump sums to recipient organizations, such as A Well-Fed World.
As an official member, we go through a rigorous screening process and receive a full, third-party audit every year.
---
Copyright Policy
As a public-interest organization, our goal is to disseminate information in a fair and responsible way.
As such we have a liberal copyright and sharing policy that only requires our materials be used in proper context and that our name "A Well-Fed World" and complete URL be used when citing materials.
Other sources referenced on our site will have different copyright and share requirements.
- A Well-Fed World's work is licensed under Creative Commons.
---
Privacy Policy
A Well-Fed World never shares your information. E-newsletters are free and may be cancelled at any time. Here is the small print regarding terms and privacy.
---
Donate Options
Donate Online:
Click here to donate online (all credit cards, PayPal, Venmo, Google Pay, Apple Pay, ACH & more are accepted).
Donate by Check:
A Well-Fed World
3936 S. Semoran Blvd. #271
Orlando, FL 32822
Our headquarters in Washington, DC is for governmental and institutional correspondence only.