This page highlights key harms and misunderstandings about giving live animals as gifts for hunger relief.
Originally published in 2013. Last updated 2023. 
Donate to our Plants-4-Hunger program that provides a compassionate alternative.
We send 100% to groups feeding people in need without sacrificing animals.
Last minute gift options available.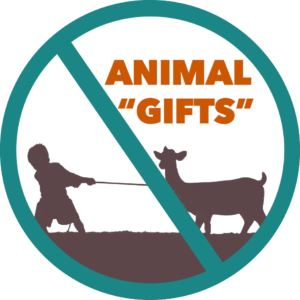 During the holiday gift-giving season, a popular choice for gift-donations are programs that send live farmed animals as "gifts" to help alleviate hunger and poverty in low-income countries.
Our purpose here is to make the criticisms of these campaigns public and to encourage alternatives that are more effective and more compassionate.
We examine the flaws in concept and practice with animal-gifting groups in general, which include organizations such as: Heifer International, OxFam, World Vision, Samaritan's Purse, Christian Aid, Adra International, and many more.
We explain how animal-gifting programs mislead donors and harm recipients.
Specifically, the sections below provide details about these concerns...
1. Many recipients are lactose intolerant and harmed by dairy...
Increased dairy production is frequently touted as one of the greatest successes of animal-gifting programs.
However, 75% of the world is lactose intolerant, and 90% of Asian and African populations (toward whom dairy programs are aggressively targeted) are lactose intolerant.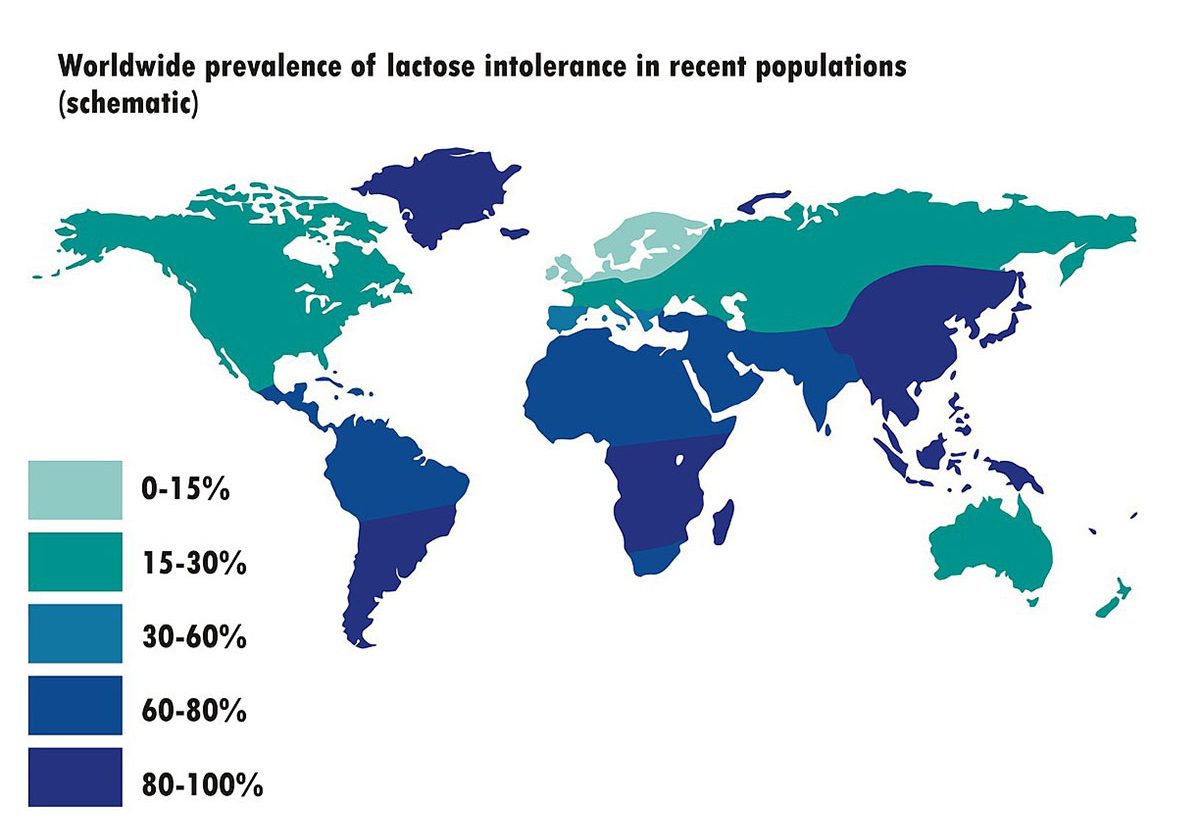 2. Animal Gifting Programs Pave the Way for Factory Farming...
Animal-giving programs seem to focus on small-scale farming, but they have extremely large-scale implications that pave the way for factory farming and exponentially increase consumption of meat, dairy, and eggs throughout entire countries and beyond.
Heifer International is largely considered responsible for the kick-off of industrialized dairy in Japan after World War II. Heifer also boasts that their projects produced 3.6 million gallons of milk in one year in Uganda and developed a national dairy program in Tanzania.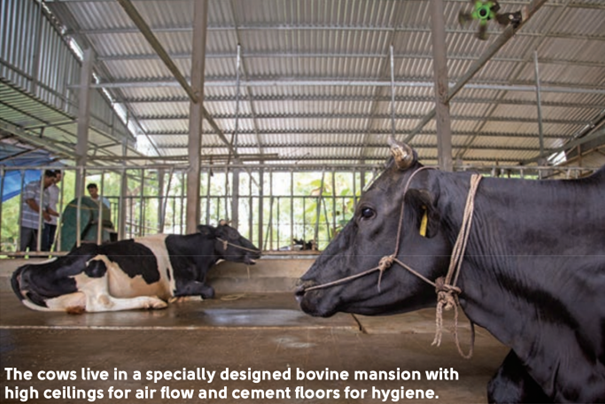 Photo of dairy cows restrained by ropes through their sensitive noses in a zero-grazing dairy operation Heifer funded in Vietnam, which Heifer euphemistically deems a "bovine mansion."
3. More livestock does not equate to less hunger...
Pro-meat biases mean that sustainable plant crops that actually provide better nutrition and more income are often overlooked.
Teff, for example, is one of Ethiopia's oldest grains. It is drought and heat tolerant while also being packed with protein and calcium.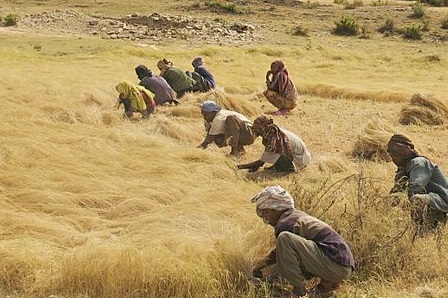 4. Animal Gifting Programs Entrench the "Protein Gap" Myth...
Animal protein is frequently framed as crucial to improving malnutrition in poor countries, but this framing is steeped in Western cultural and industry biases that largely go uninterrogated. And while this serves the interests of Big Meat and Dairy, the emphasis on a need for more protein is itself unsupported.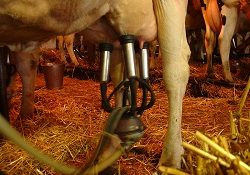 5. More animals mean more mouths to feed...
Many recipients of animal-gifting programs struggle to provide even the most basic care to the animals they receive.
Animals do not magically produce milk and meat or just "live off the land" by grazing (details below). Animals must be provided food and water in areas where these resources are already scarce.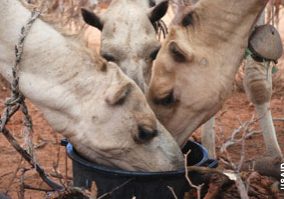 6. Farmed animals do not just "live off the land"...
While tempting to believe, farmed animals do not just "live off the land" consuming only grass and scraps that don't compete with human consumption.
In response to criticism that promoting animal agriculture in regions already plagued by desertification and drought is irresponsible, several animal-gifting organizations now have "zero-grazing" requirements.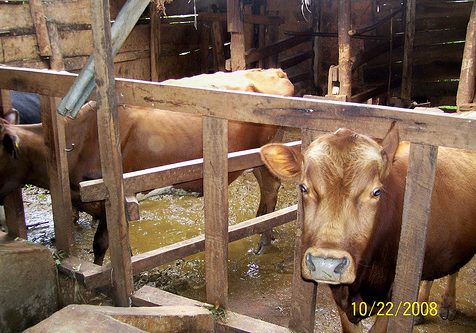 Photo: creative commons flickr user treesftf.
7. Animals require a great deal of water...
Raising animals requires up to 10 times more water than growing crops for direct consumption.
Yet, organizations such as Heifer International promote inherently water-intensive animal farming, even in areas identified as water-scarce.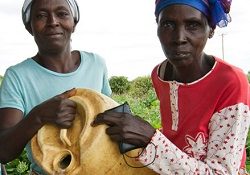 8. Animal-gifting programs displace native foods...
One effect of Western food-aid programs that focus on increasing meat and dairy production and consumption is the erasure of more nutritionally appropriate and culturally relevant native foods.
Across sub-Saharan Africa, for example, more than 2,000 native grains, legumes, roots, vegetables, cereals, fruits, and other food crops have been used to nourish people for thousands of years. But since the 1960s, with Western models for increasing food yields dominating the global landscape, agriculture has primarily focused on intensification of livestock production and the cultivation of staple food crops such as rice, wheat, and maize, often to the neglect of valuable native wild edibles.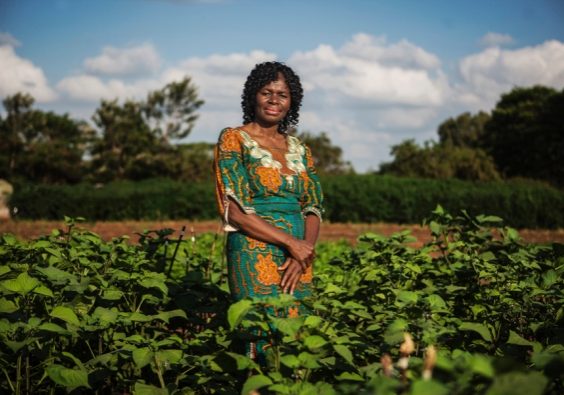 Early in her childhood, Mary Abukutsa-Onyango developed an allergy to meat, dairy, and eggs, and a doctor advised her to avoid eating any animal products. Her mother and grandmothers raised her on nourishing meals made from native plants growing around her village, which sparked an early interest in horticulture and plant-based nutrition. Her work promotes the importance of indigenous African crops for improved health and food security. Read more about her work here.
9. Pastoralists are switching to climate-resilient crops...
Echoing Mary Abukutsa-Onyango's predictions, many nomadic herders and livestock farmers have already begun transitioning away from animals to growing more climate-resilient crops and food trees. Reporting in Kenya, the International Press Service notes:
"Samburu County is one of the regions in Kenya most ravaged by recurrent drought, with most of the population living below the poverty line. Climate change has made cattle herding an increasingly unsustainable livelihood option for nomadic and semi-nomadic pastoralists, leaving many households in Samburu without access to a daily meal...."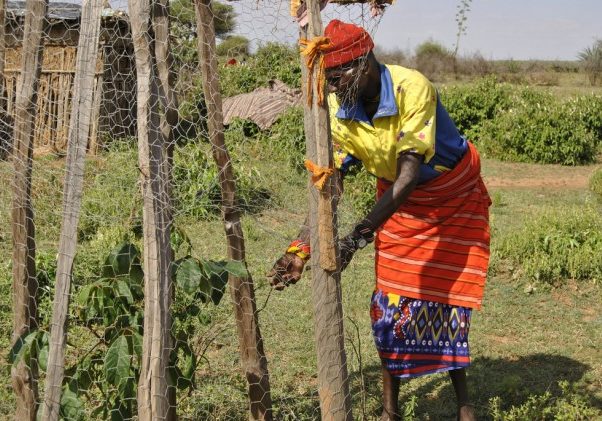 Sipian Lesan, a semi-nomadic pastoralist from Lekuru village in Samburu County, Kenya, tending one of his fruit trees. Credit: Robert Kibet/IPS
10. Experts disapprove of animal gifting...
The World Land Trust calls animal gifting programs "madness... environmentally unsound and economically disastrous..."
They conclude that "now that the grave consequences of introducing large numbers of goats and other domestic animals into fragile, arid environments is well documented, WLT considers it grossly irresponsible ... to continue with these schemes ... as a means of raising quick money for charities over the Christmas season."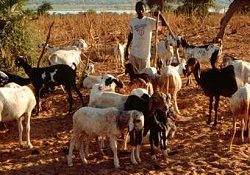 11. Animal Gifting Programs Undermine Urgent Climate Recommendations...
The default promotion of Western, animal-heavy dietary patterns by hunger charities undermines urgent climate mitigation recommendations.

Food security can not be addressed without consideration of the impacts of climate change on the foods and food production systems being promoted as aid or for development.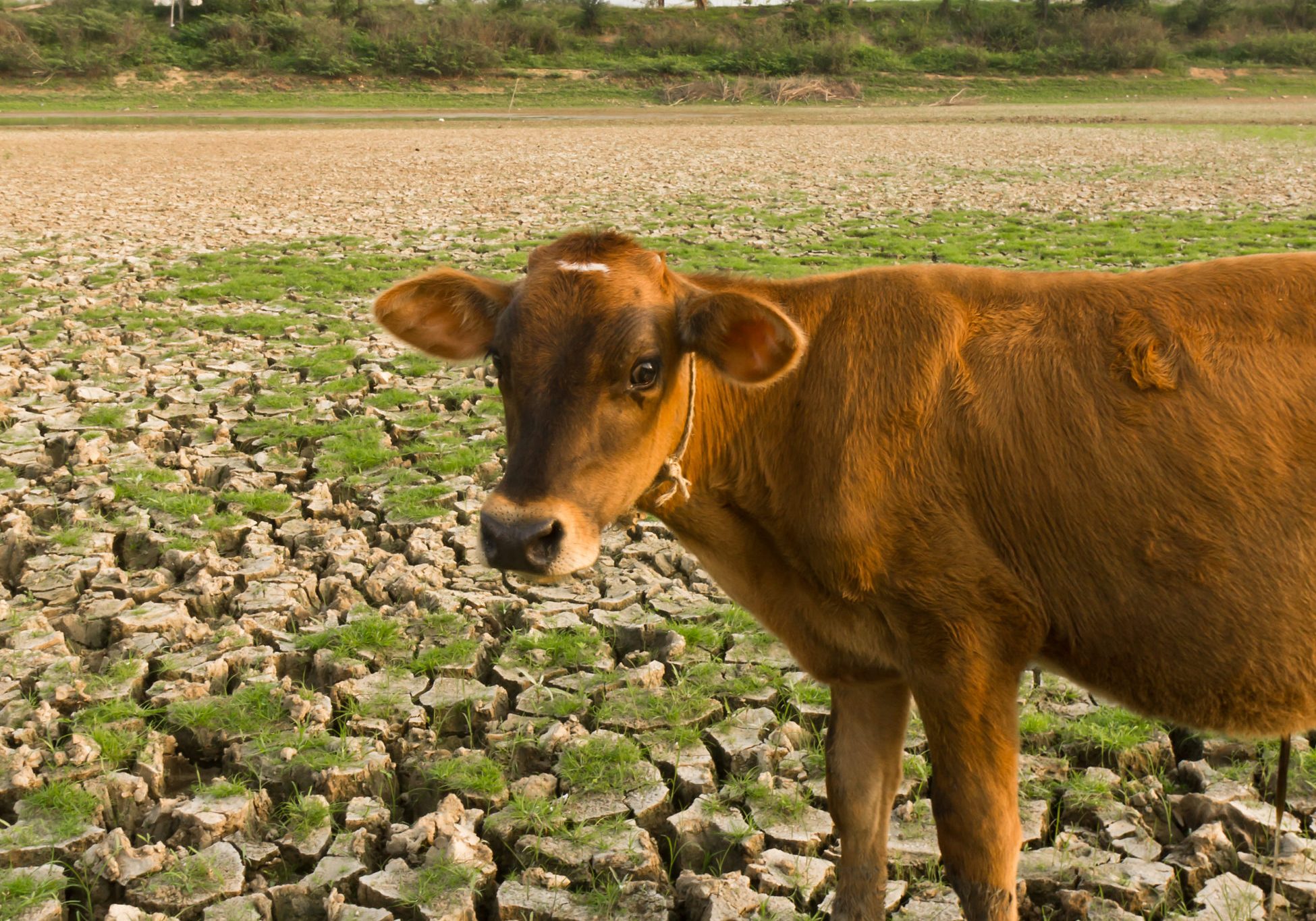 12. Animal gifting programs are misleading...
Animal gifting organizations spend exorbitant amounts of money on colorful, glossy catalogs using photos similar to this one depicting cute children hugging and kissing healthy, happy animals.
From these catalogs, donors choose which animal they would like to send as their gift-donation.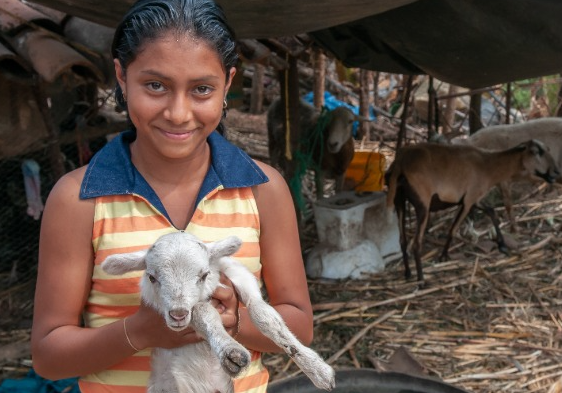 13. Animal gifting organizations spend too much...
Concerns about the priorities and appropriate use of donations apply to all animal gifting programs, but Heifer International raises particular concerns because their budget exceeds $100 million a year, and luxury spending such as on their headquarters pictured here.
In 2019, Heifer International spent a shocking $23+ million dollars on fundraising.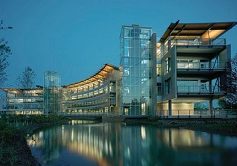 14. Animal gifting programs raise concerns with charity raters...
GiveWell charity rating organization deemed in their evaluation of Heifer International that the organization lacked sufficient transparency and priority programming to secure GiveWell recommendations or funding.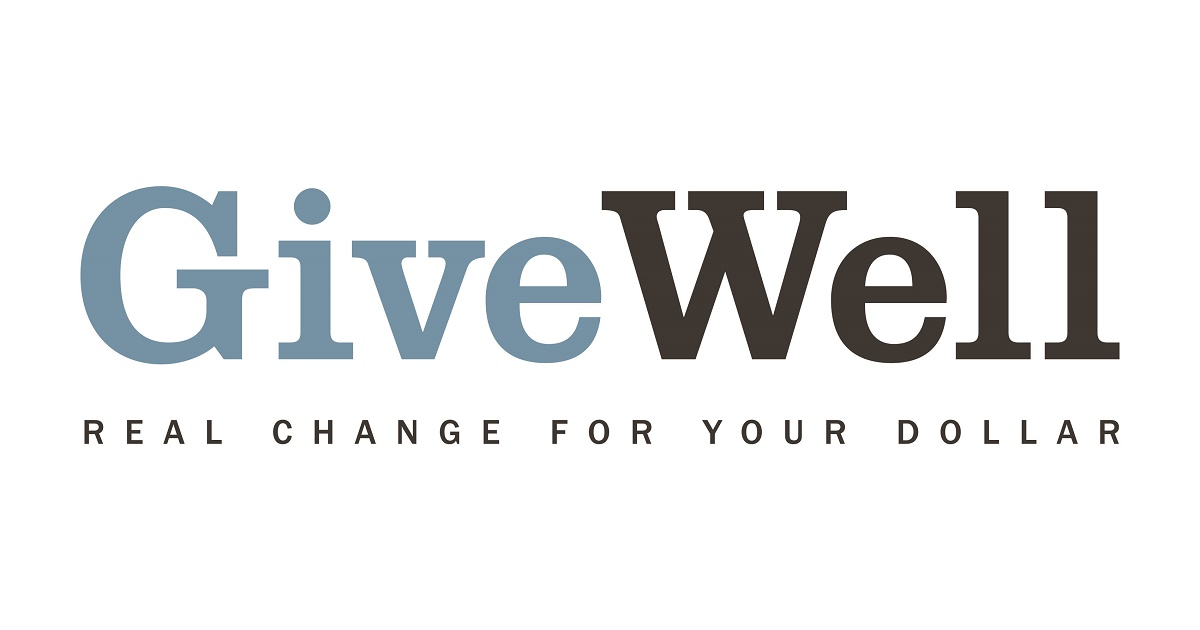 15. There are better gift-donation programs to feed people in need...
Due to popular demand, we created a special Plants-4-Hunger gift-donation program to provide a compassionate and highly effective alternative to animal-based giving.  
We send 100% of your donation to hand-picked groups with low overhead and proven successes in high-need areas. These hunger relief projects provide both immediate assistance and long-term community solutions that feed some of the world's most deprived children without harming animals.
We make it easy with one tax-letter, personalized gift-card, and our inspiring information booklet. Links are provided if you'd prefer to give directly to these groups.