photo: Fruit Tree Planting Foundation - El Salvador
Tax-Exempt
A Well-Fed World is a 501(c)(3) nonprofit organization: EIN 27-0865905. Certification Letter / W-9
We are funded through grants, payroll campaigns, grassroots fundraisers, and individual donations.
Your tax-deductible donation is greatly appreciated and very much needed to strengthen and expand our work.
---
Low Overhead
Every year, our combined overhead and fundraising is less than 5%.
Foundation grants cover our core operating costs, allowing 100% of designated donations to go directly to programs, and 95% of our overall spending on programs.
For our programs and partnerships such as Plants-4-Hunger and the Ethiopian School Lunch Program, we send 100% (and often match donations). For our fiscal sponsorships, we provide free services so the grant recipients receive the full funds.
As a bonus, your donation enables us to receive more grant funding. We need a balance so the more funds we receive from individuals, the more funding we can receive from our supporting foundations at a 2:1 ratio. It's not automatic, it expands our capacity.
---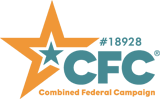 Combined Federal Campaign (CFC)
We are a member of the Combined Federal Campaign... CFC #18928. We participate in the CFC through America's Best Charities -- Independent Charities of America in the Food and Nutrition section.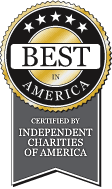 The CFC is a payroll program in which federal employees choose charities to support. Donations are automatically withdrawn from their paychecks, combined, and deposited in lump sums to recipient organizations, such as A Well-Fed World.
As an official member, we go through a rigorous screening process and receive a full, third-party audit every year.
---
Copyright Policy
As a public-interest organization, our goal is to disseminate information in a fair and responsible way.
As such we have a liberal copyright and sharing policy that only requires our materials be used in proper context and that our name "A Well-Fed World" and complete URL are used when citing materials.
Other sources referenced on our site will have different copyright and share requirements.
- A Well-Fed World's work is licensed under Creative Commons.
---
Privacy Policy
A Well-Fed World never shares your information. E-newsletters are free and may be cancelled at any time. Here is the small print regarding terms and privacy.
---
Donate Options
Online:
Check:
A Well-Fed World
3936 S. Semoran Blvd. #271
Orlando, FL 32822
Our headquarters in Washington, DC is for governmental and institutional correspondence only.