Did you know that pulses— the dry, edible seeds of legumes, which includes beans, peas, chickpeas, and lentils— are one of the best foods for heart health? Not only do they confer a host of protective and preventative heart benefits, but doctors say eating pulses every day can actually help treat heart disease and related conditions.
According to doctors at Harvard University,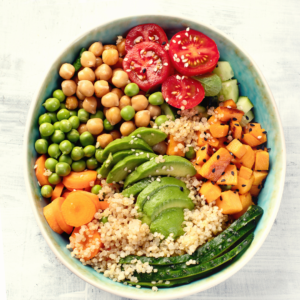 "Scientific studies have definitively linked a diet high in legumes with a lower risk of developing obesity, diabetes, high blood pressure, high cholesterol, heart disease, or strokes. As a matter of fact, eating legumes every day can effectively treat these diseases in people who already have them. In one randomized controlled clinical study of over 100 people with type 2 diabetes, consuming at least one cup of legumes (beans, chickpeas, or lentils) every day for three months was associated with significant decreases in body weight (2.7 kilograms, about 6 pounds); waist circumference (a 1.4 centimeter decrease); blood sugar (a 0.5% decrease in HbA1c); cholesterol (an 8-point decrease in LDL, measured in mg/dl); and blood pressure (a 4.5-point decrease in systolic and a 3.1-point decrease in diastolic blood pressures, measured in mm Hg). All of these improvements are impressive! We're talking about beans, not medicines with all those side effects, right? Right: you can check out the entire study here.
Similar findings have been reported from other studies. An analysis of eight randomized controlled clinical trials including data from over 550 participants with a wide variety of medical problems found that participants who consumed about a cup of legumes every day for 10 weeks had a significant decrease in systolic blood pressure (average 2.25 points). In another study, researchers combined data from ten randomized controlled trials representing over 250 participants who had been prescribed legumes every day for at least three weeks. The legumes varied: pinto beans, chickpeas, baked beans, lentils, and peas in amounts ranging from 1/2 cup to 2 cups. None of the participants was taking cholesterol-lowering medication, and yet the legume diets resulted in an average 8-point decrease in LDL cholesterol (that's the low-density lipoprotein, the "bad" cholesterol). This is better than many people can achieve with pills! You can check out this study here."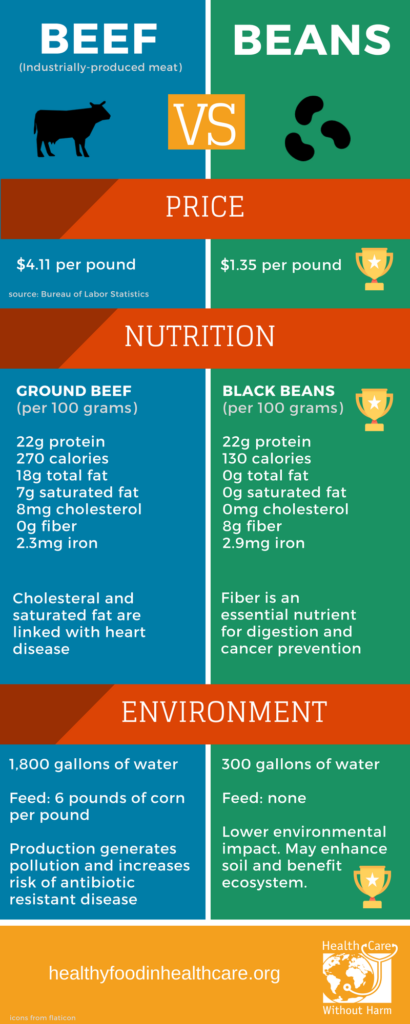 An overwhelming body of epidemiological studies confirms these cardioprotective effects. One study that examined the relationship between bean consumption and occurrence of cardiovascular disease (CVD) found that that a single serving (1/2 cup) per day of beans was associated with a 38% lower risk of myocardial infarction. (Kabagambe, 2005) Another study found that individuals consuming pulses at least four times per week had a 22% lower risk of heart disease than individuals consuming pulses less than once per week. (Bazzano, 2001)
How do they do it?
Pulses are high in viscous soluble fiber, which slows their absorption in the small intestine, where they bind with and evacuate dietary cholesterol, lowering overall cholesterol levels. In addition to blocking absorption, they also appear to inhibit cholesterol formation. Additionally, pulses contain lots of potassium, magnesium, folate, and other nutrients that help lower blood pressure.
Bean Me Up!
It's easy to work more pulses into your diet. A few of our fast favorites:
Hummus: get it from the store or make your own. Here's the top-rated hummus recipe on Google with a few tested tricks to guarantee restaurant-style deliciousness.
Add beans to easy meals: My favorite go-to salad is mixed greens or butter lettuce with diced tomato, half a cup of pinto beans, and topped with nutritional yeast, oil and vinegar, and a handful of oyster crackers. A second staple easy meal is sautéed kale with pinto beans and diced fresh tomato over rice, and coconut aminos stirred in.
Last but not least: soups! Make a quick base by diluting canned tomato soup with water and a bouillon cube or broth, then throw in your favorite veggies and beans! There are also tons of canned and dry soup mixes at stores.
To Your Health— and the Planet's!
The nutritional benefits of pulses are rivaled only by their environmental benefits. Pulses are one of the most planet-friendly foods on earth. They can be grown on so-called marginal land in inhospitable conditions; they are extremely water efficient, often grown as rainfed crops without irrigation; and they regenerate soil, improving soil formation and biodiversity, and promoting higher rates of soil carbon sequestration. Additionally, their ability to fix nitrogen means they can reduce or eliminate the need for synthetic fertilizers. A recent study found that adding legumes to traditional crop rotations such as wheat and barley reduced the need for nitrogen fertilizer by almost half, while still yielding the same amount of food. They also increase soil microbe diversity, reducing weed, insect and disease pressures, and thus reducing the use of pesticides.
The United Nations Food & Agriculture Organization (FAO) calls pulses a "climate smart" food as they both adapt to climate change and contribute toward mitigating its effects. Indeed, many experts are now calling pulses the best food we can focus on to most effectively address the double crises of climate change and global food insecurity.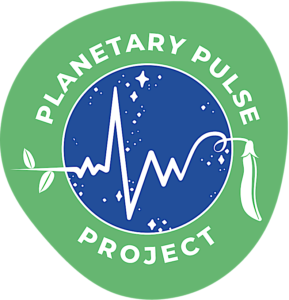 That's why we created the Planetary Pulse Project, to increase awareness and consumption of these sustainable protein superheroes. Through collaboration with our partners Seed Programs International, the Planetary Pulse Project will distribute free or low cost organic legume seeds to farmers and growers in need around the world. The project will focus on a variety of protein-packed beans, peas, chickpeas, and lentils.
In addition to increasing access to climate-friendly, plant-based food, the Planetary Pulse Project will help combat seed waste, a lesser known but important form of food waste. All of the seeds made available through our project, though viable with good germination rates, would have otherwise been discarded by seed companies. Huge quantities of vegetable seed are discarded every year due to oversupply, companies coming out with new varieties, or seed germination rates dropping a few percentage points below what is acceptable to large commercial farms. Through donation partnerships with seed producers, Seed Programs International rescues these seeds, tests them for germination, and makes otherwise waste-bound but high quality vegetable seed available to growers in need.
Share the love and help spread the word about the magic of pulses by sharing this post!