On April 25, 2015, a devastating earthquake struck Nepal, killing more than 7,000 people and injuring more than twice that many. Hundreds of thousands of homes were destroyed and entire villages wiped out. Some 1.7 million children are estimated to be in critical need of food, water, and medical assistance.
Please help us help them…
You can easily donate through us, please just choose the "Disaster Relief" option in the drop-down under Programs, and/or type "Nepal" in the comment field and we will split 100% of all donations between Food for Life Nepal and Tree of Compassion to help people AND animals in dire need.
Details below…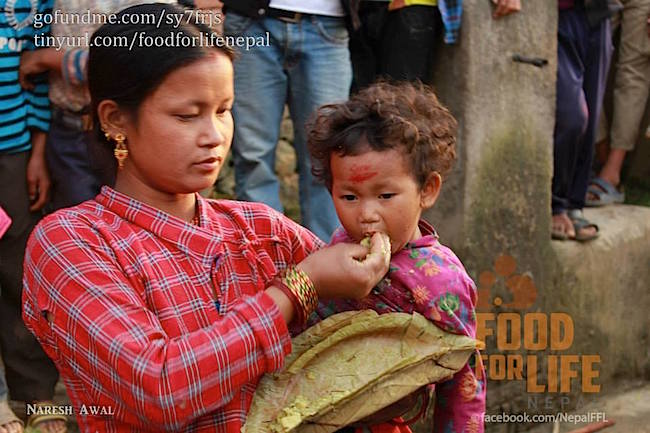 Our partners Food for Life Nepal are on the ground distributing warm, nutritious vegan meals to those most affected. Donations of any amount are urgently needed and greatly appreciated. Learn more about Food for Life Nepal's disaster relief efforts at the FFL website and/or Facebook page.
Animals too are badly affected by the earthquake, including millions of farmed animals who were helpless to escape. They continue to endure a massive death toll, widespread injury, and lack of food and water.
Local animal protection organization Tree of Compassion has mobilized to help all animal victims of the disaster, including homeless street animals, displaced companion animals, and farmed animals.
Please consider donating to help Tree of Compassion provide more rescue and medical assistance to animal victims of the earthquake. You can donate through us for a tax-deductible donation (we will split the funds between the two organizations). You can also donate directly on their website.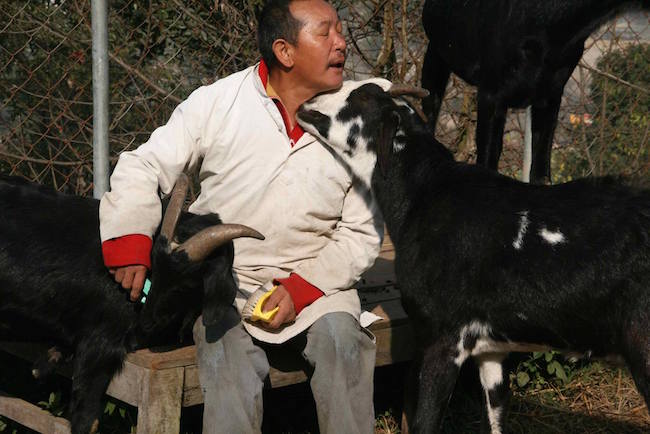 Tree of Compassion writes: "There is an urgent need to treat injured animals. We are desperately in need of financial support to continue this work and to buy essential supplies and pay for veterinary services and fuel. In Nepal, a little goes a long way so we are grateful for any amount."