Thank you for helping us help others...
---
GiveDirect - Credit Cards
Our main donate system is best for credit cards. It is a secured system run by the nonprofit GiveDirect.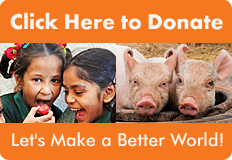 ---
PayPal - Online Alternative
No need for a credit card... no need to wait. PayPal is a low-cost option that makes donating a breeze. Please e-mail [email protected] if this donation is for a designated campaign.
---
Checks - Paper Power
Please make checks payable to: A Well-Fed World.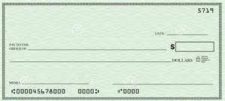 Mail checks to:
A Well-Fed World
3936 S. Semoran Blvd. #271
Orlando, FL 32822
Note: Our mailing address for donations is the Orlando address above. Our headquarters in Washington, DC is for governmental and institutional correspondence only.
---
Thank YOU!
A Well-Fed World is a 501(c)(3) nonprofit organization. Our tax-exempt number is EIN: 27-0865905.
Our combined overhead and fundraising is extremely low at less than 5%. More on our financials.
On behalf of the people, animals, and the planet, thank you VERY much for your generous gift.
Rest assured, we NEVER disclose any of your personal information.