April 15-30
Our friends at ProVeg International have adopted this fantastic campaign!
---
Vegan bake sales have raised $300,000+ for great causes!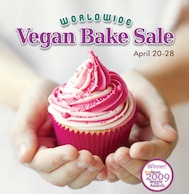 The Worldwide Vegan Bake Sale (WVBS) is a unique combination of vegan outreach, enjoyment, and fundraising.
Since 2009, WVBS has raised more than $300,000 for a diversity of causes on six continents. That's about $50,000/year and growing!
Animal shelters, anti-hunger programs, disaster relief are just a few of the many of the charities that benefit. Groups may be local, national or global in scope. Join the fun… every year during the last week of April.
---
How it works…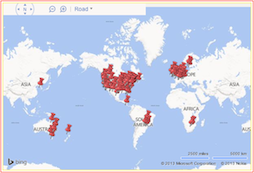 At the end of April, groups and individuals hold vegan bake sales. Each group has total freedom to determine their own size, style, place, and how to use their proceeds.
The official website has more info & fun merchandise.
The simplicity & individualization keeps the event fresh and creative.
---
The bake sales themselves are a form of outreach…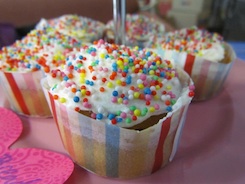 Customers discover that vegan baked goods taste great. Skeptics have been transformed in a single bite. In addition, the upbeat and community atmosphere at vegan bake sales generates fruitful discussions about eggs, dairy, and veganism in general.
2013 milestones include the first Christian church, honor society, and music festival, respectively, to participate. The number of bake sales has increased from 90 to 200.
---
WVBS has media appeal…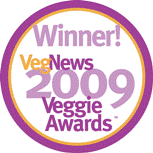 The buzz leading up to the mega-week of bake sales gets bigger each year. In it's very first year, the WVBS started in 2009 and was named "Veg Event of the Year" by VegNews Magazine. WVBS got more hits on CNN.com's features page than any other article. The WVBS has been praised by commercial and NPR affiliate radio stations, an LA city council member, three books (so far), and numerous blogs, podcasts, and local papers.