AVDA Cameroon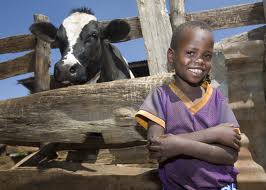 AVDA Cameroon is a central African charity working to provide information and guidance on all aspects of veganism and animal rights. The current grant was awarded in support of workshops conducted in American Sign Language to over 200 people in the city of Cameroon.
---
Brighter Green

Brighter Green tackles many of today's most pressing public policy problems by offering alternative solutions to the globalization of animal agriculture. This grant aided the distribution of important food policy information at the COP 18 conference in Qatar. At the conference, BG will share policy research outlining links between livestock based agriculture and greenhouse gas.
---
The Eugene Veg Education Network (EVEN)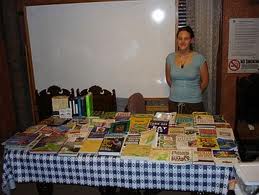 The Eugene Veg Education Network is a nonprofit organization serving the people of Eugene, OR who are interested in learning more about a plant-based diet and connecting with other vegans in their area. Since their inception in 2005, EVEN has been serving their community through their many outreach programs and events.
---
EVOLVE!

EVOLVE! is a nonprofit organization dedicated to promoting the ethical and nutritional aspects of a plant-based diet across the UK. Through their flagship program, the 30-day vegan pledge, EVOLVE! educates others on the benefits of veganism as a means to push society toward a more compassionate and evolved way of life.
---
Food Organizers USA- Hurricane Sandy Relief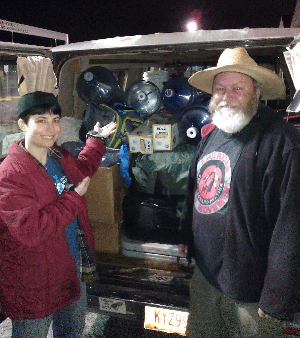 When Hurricane Sandy hit, AWFW teamed up with Food Organizers USA to offer direct, on the ground food relief to people in need. Special appreciation to Earth Balance for their generous donation of 224 cases of peanut butter. Donations are still needed to help victims in the NY and NJ areas. Visit our relief page for more information.
---
Israeli "Save The Calf" Global Campaign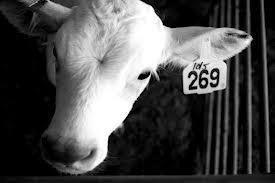 This online awareness campaign began in Israel, with one activist speaking out against oppression. The inspiration comes from a sweet dairy calf slated to be killed for veal. The message of the campaign includes building solidarity among activists all around the world.
---
Liberia Animal Welfare and Conservation Society (LAWS)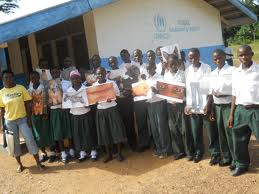 LAWS is a volunteer animal advocacy group working to promote vegetarianism among students through vegetable gardens in schools. The current project involves targeting 4 schools in Voinjama City in Liberia.
---
New Year New You Health Fest

With the success of their recent New Year, New You event featuring Dr. Neal Barnard, Get Healthy Marshall will host a 3 day festival set to take place in historic Marshall, Texas, bringing together an impressive line up of experts in the fields of vegan health and advocacy.
---
NYC Coalition For Healthy Schools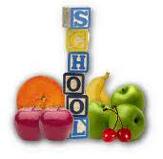 This grant provides support for a new education project, "Food Unearthed: Uncovering the Truth About Food" where students are introduced to the importance of whole, plant-based foods, information on food politics, the importance of reading labels and the connection between food choice and the environment.
---
Open the Cage Alliance
The Open The Cages Alliance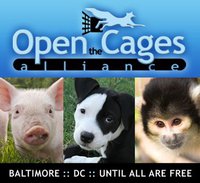 is a Baltimore based nonprofit organization dedicated to exposing animal curetly and spreading the vegan message. They do this through several campaigns such as their Vegan Living Program. This 4th quarter grant was awarded to support their annual event, Vegtoberfest.
---
Our Hen House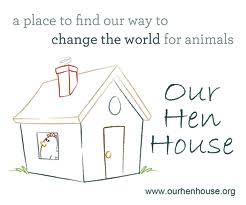 The popularity of Our Hen House as a source for both print and audio AR news continues to grow. Their latest venture is an online magazine. The grant from AWFW will help build their website, which is set to include a digital library of their videos and podcasts.
---
Raw Edge Productions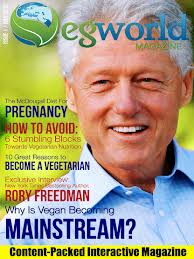 VegWorld Magazine is the world's first digital vegetarian magazine to connect you to the leaders, authors, and luminaries in veggie living. Each issue is packed with recipes, videos and interviews with guest celebrities and vital information on natural health from the world's top medical doctors. We were proud to help Raw Edge Productions with this innovative addition to the vegan community.
---
Saharan Youth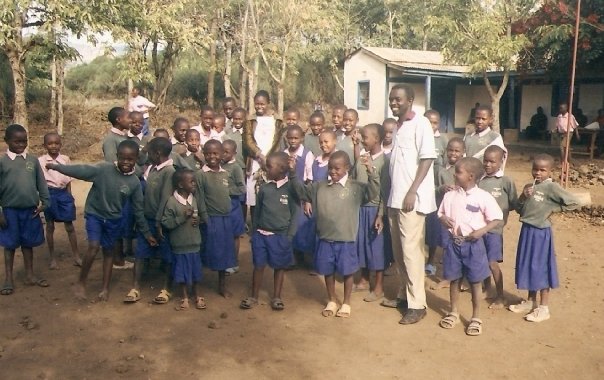 This all-volunteer group based in Kenya shares the goal of introducing veganism in their community. Because of both the assumption of the necessity of meat as well as dire economic conditions, many locals have turned to poaching and consuming game (venison). The grant will help the Sikizana Trust For Community Development launch a project that will build awareness of the dangers of consuming game and educate the community on the importance of wildlife protection.
---
SHARAN India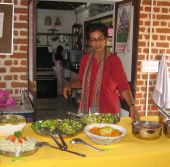 SHARAN (Sanctuary for Health and Reconnection to Nature and Animals) is a nonprofit with the goals of spreading health awareness and an eco-friendly, sustainable lifestyle in India. SHARAN takes a holistic approach with its emphasis on animals, nature and the environment. They conduct workshops, retreats, and offer information and programs to encourage more thoughtful food and lifestyle choices in their home base of Mumbai and across India.
---
South African Vegan Society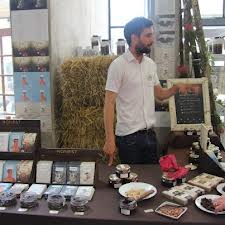 The South African Vegan Society is the primary voice for veganism in South Africa. Through their activism they promote the ethical, health, and environmental benefits of veganism. With the help of a grant they will continue the disseminiation of their online resources, leafleting activities, protests, and social events.
---
Vegan Education Group of Thunder Bay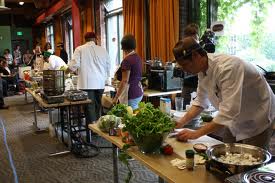 VEG Thunder Bay was started by two sisters who believe education is the key to lasting change. They began their grassroots work by hosting screenings of popular documentaries like Vegucated. They are the first offline vegan advocacy group in Thunder Bay, Ontario. With the help of AWFW, they will be hosting a Vegan Iron Chef competition. Good luck to all the competitors!
---
Vegetarian Society of Tulsa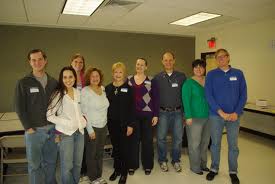 The Vegetarian Society of Tulsa is a group of local vegetarians and vegans who volunteer their time to promote the benefits of a plant-based diet. They are expanding their efforts in their hometown by setting up tables at a variety of athletic events around Tulsa. The grant from AWFW will help provide the group with the funding necessary to successfully advocate for animals at several athletic events around their city.
---
Youth for Environment Sanity (YES!)

YES! is a group that collaborates with like-minded individuals to co-create Jams of creativity, passion and commitment where diverse visionaries and social change-makers combine their inspirations and skills to create something greater than the sum of their parts. The grant will help provide vegan food and drinks to some of their Jam Events.