AVDA Cameroon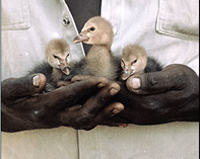 Located in Central Africa, AVDA Cameroon integrates the principles of sustainable development through healthy diet and animal protection in rural communities. AVDA is the French acronym for "Association Végétarienne pour les Droits des Animaux." In English, it means Vegan Association for Animal Rights. AVDA provides information and guidance to new and potential vegans, caterers, healthcare professionals, educators and the media.
---
Berkeley Organization for Animal Advocacy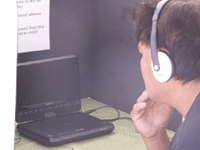 Berkeley Organization for Animal Advocacy now has a set of four portable DVD players and extra "pay out" money for their pay-per-view events across campus. Pay-per-view is an innovative and highly successful form of advocacy where people are paid $1 to watch the 4-minute abridged version of Mercy for Animals' Farm to Fridge video.
---
Brighter Green – India Documentary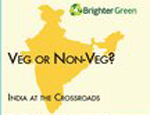 Brighter Green is completing a two-part video documentary examining India's growing dairy and beef industries. India has the largest dairy herd of cows and buffaloes in the world, while beef is a major source of export income. Large agribusiness and factory farms are expanding production, both in the response to the demand and pushing the demand. See also, their newly released paper "Veg or Non-Veg? India at the Crossroads".
---
Central Florida Veg Fest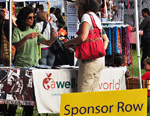 Located at the beautiful Lock Haven Park in Orlando, Central Florida Veg Fest is a family-friendly event that brings together food preparation demos, a veggie kids zone, a humane education area, an animal haven, an artist corner, acoustic music, and 250 veg-friendly vendors. Thanks to the support of sponsors such as A Well-Fed World, admission is always free.
---
Institute For Development of Earth Awareness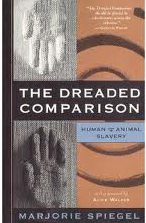 A Well-Fed World is helping support the production and publication of an expanded anniversary edition of the groundbreaking book, The Dreaded Comparison, by Marjorie Spiegel. Along with the publication, the Institute for Development of Earth Awareness (IDEA) will be launching an outreach campaign to expand their animal advocacy message. Of The Dreaded Comparison, Library Journal has this to say: "Chilling yet enlightening, this provocative book is vitally important in our efforts to understand the roots of individual and societal violence. This book belongs in all libraries."
---
Humane Research Council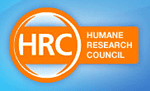 Humane Research Council (HRC) empowers animal advocates with access to the research, analysis, and strategies that maximize their effectiveness to reduce animal suffering. They provide free and discounted consulting services, written reports, presentations, and other resources exclusively for animal advocates, including many tools for smaller groups and individuals.
---
Hungry for Peace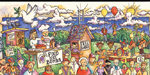 With more than 10,000 copies sold in English and thousands more in Spanish, it's time to print an updated edition of Hungry for Peace: Sharing Food with the Hungry, Cultivating Community. This handbook provides how-to information on grassroots organizing and providing vegan meals for hundreds.
---
Local Future Sustainability Conference

AWFW is proud to sponsor and exhibit at Local Future's International Conference on Sustainability, Transition, Culture and Change. Attendees of the veg-friendly conference work together to explore visions for the future in areas of sustainability, peak oil, climate change, food security and more. Embracing plant-based diets is critically important to all these interconnected issues, making our participation all the more important.
---
Mobilization For Animals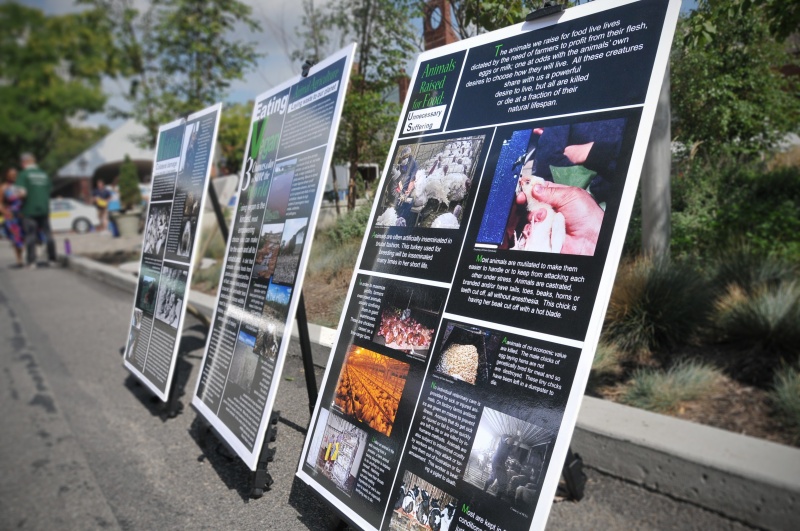 Mobilization for Animals is an all volunteer, non-profit organization educating the public about ethical, health and environmental issues surrounding our treatment of nonhuman animals. They work to stop the abuse and killing of animals who are used for food, hunted for sport, exploited for entertainment, bred for pet shops, or who are homeless.
---
National Conference To End Factory Farming

AWFW sponsored Farm Sanctuary's debut National Conference to End Factory Farming. AWFW's Founding Director, Dawn Moncrief, spoke on the increases in global meat consumption and responses to it, with panelists and organizational partners Anteneh Roba of the International Fund for Africa (pictured here) and Mia MacDonald of Brighter Green.
---
Northwest Connecticut Vegan Outreach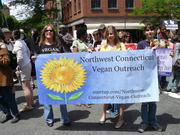 Northwest Connecticut Vegan Outreach is another outstanding recipient of our Film for Thought program's four-set of portable DVDs that enable them to participate in far-reaching, pay-per-view advocacy. This meet-up group is dedicated to raising awareness about the benefits of a vegan lifestyle through educational outreach as well as supporting the local community with socials and potlucks.
---
SPREAWS –India

SPREAWS (Sri K. Pitchi Educational and Welfare Society) is a secular, grassroots, nonprofit organization empowering indigenous marginalized people in Kadapa District of Andhra Pradesh. Founded in 1994, SPREAWS works diligently to eradicate poverty and hunger in local communities. Our grant supports their program to increase awareness of plant-based foods and animal protection.
---
Vegan Restaurant Challenge

Sacramento Vegan Restaurant Challenge received support for the launch of the annual vegan restaurant competition. Chefs in the capital city participate by creating vegan entrees and having patrons vote on their favorite via an online survey. This well-promoted and popular project increases awareness about the diversity of vegan cooking and encourages restaurants to offer vegan dishes.
---
VEGG (Vegan Egg)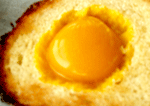 The VEGG is a high-protein, zero-cholesterol, vegan egg-alternative. The VEGG is the first of its kind with its egg-like taste and consistency. Not only is it an easy egg-substitute for baking, it also makes scrambled eggs, omelets, even fried and sunny-side up. AWFW is providing support for the patenting and production of what could become a revolutionary product.
---
Walk for Farm Animals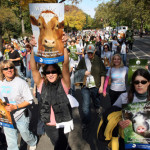 Walk For Farm Animals is an annual event that takes place in dozens of cities across the country. A Well-Fed World's grant supported the DC-area walk, while Founding Director, Dawn Moncrief, volunteered at the registration table. Hundreds of local walkers had fun raising money for Farm Sanctuary's education, advocacy, and rescue efforts.