Animal Rights National Conference

Showcasing our new powerful exhibit display, AWFW sponsored, tabled, and presented on "Global Issues Affecting Animals," "Newcomer's Orientation" and "Agricultural Campaigns."  Founding Director, Dawn Moncrieffe, also MC'd the Saturday Night Awards Banquet. AR2011 provides a unique opportunity to garner important information that empowers  the movement and strengthens coalitons.
---
Videos For Animals
This grant will assist in the creation of a "how-to" manual covering the production of a large scale video project.  Additionally, the grant will be used to purchase the equipment for a 4ft large screen.  It is the hopes that this new media will be a model for other groups with regards to the efficiency possible with technology friendly advocacy.
---
Food For Life Global – Japan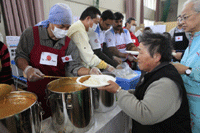 Food For Life projects span the entire globe with the mission of providing vegan food to whomever is in need.  They are the largest vegan food relief organziation with volunteers in over 50 countries. In addition to their direct food relief, FFL aims to establish education centers as venues to provide food, teach free yoga, and provide counseling and living skills. With the help of our grant, FFL can offer vegan food relief to disaster victims worldwide.
---
International Fund For Africa
With the help of AWFW Anteneh Roba had the opportunity to attend US and International conferences to speak on behalf of the work of The International Fund For Africa.
---
International Vegetarian Union
The International Vegetarian Union is a growing global network of independent organizations which are promoting vegetarianism worldwide.
---
International Vegan Festival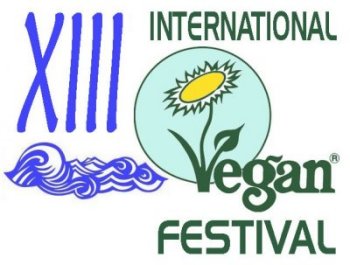 Founding director Dawn Moncrieffe traveled abroad to Spain for IVU's 13th Annual Vegan Festival. This year's motto was: "A Whole World to Share." Representatives from all over the world convened to discuss matters relating to vegan nutrition, environmental impacts of veganism, and other issues regarding the inefficiencies involved of raising animals for food. Dawn gave her own presentation entitled: The "Livestock Revolution" and the Global Response."
---
Meatout TV Commercials
A Well-Fed World sponsored 500,000 TV commercials for The Great American Meatout.
Viewers across America, from South Dakota to South Carolina were shown the reality of meat production and how our care for dogs and cats can easily extend to cows, pigs and chickens. 
Meatout also offers free Veg Starter Kits and Meatout Mondays e-newsletter to put care into practice.
---
Taking Action For Animals Conference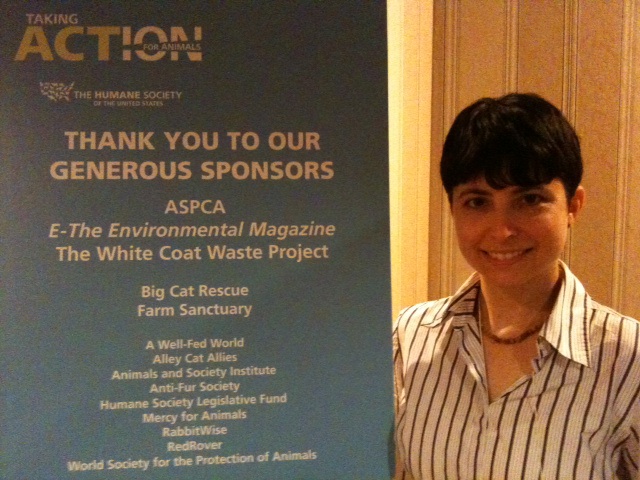 AWFW was proud to sponsor this event and exhibit alongside hundreds of animal organizations for a weekend of successful outreach, exciting workshops, and inspiring speakers.
---
Tampa Bay Veg Fest
A Well-Fed World is proud to sponsor the 2nd Annual Tampa Bay Veg Fest. The event takes place on October 15, 2011 in honor of World Farm Animals Day. We encourage all in the area to check out the festivities that will include healthy living and eco-friendly exhibitors, nationally-known and local speakers, non-profits, fun and games for kids, dog and cat adoptions, restaurant booths with delicious veg food, and live music and entertainment.
---
Viva Veggie Society
Based in New York City, The Viva Veggie Society prints and distributes the book, "101 Reasons Why I'm A Vegetarian."  A Well-Fed World proudly supports this organization who also organizes the annual New York Veggie Pride Parade. 
---
Woodstock Farm Animal Sanctuary
Surrounded by the majestic Catskill Mountains, Woodstock Farm Animal Sanctuary provides shelter to cows, pigs, chickens, turkeys, ducks, sheep, and goats who have been rescued from cases of abuse, neglect and abandonment. The grant from A Well-Fed World will be used to assist the farm with their sanctuary upkeep and advocacy efforts.
---