Central Florida Veg Fest

Central Florida Veg Fest is an annual festival put on by the all-volunteer organization Vegetarians of Central Florida.  As the largest in central Florida, CF Veg Fest is a community collaboration where the vegetarian lifestyle is celebrated by means of exhibits, games, food, art and music.
---
Federation of Indian Animal Protection Organizations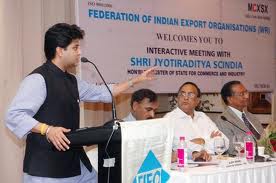 The Federation of Indian Animal Protection Organizations (FIAPO) unites with other animal organizations to build a unified front for animals in India. By acting as an umbrella for other groups, FIAPO helps to build a valuable support structure and promotes a powerful message geared toward policy and legislation. AWFW had the pleasure supporting FIAPO with their India For Animals Conference as well as contributing directly to FIAPO to assist with their animal protection efforts.
---
Green Your Plate / Green Your Planet

Green Your Plate, Green Your Planet, is a collaboration with In Defense of Animals, the Veg Climate Alliance, Farm Animal Rights Movement, AnimaNaturalis, and A Well-Fed World working to promote all the benefits of a plant-based diet for reducing climate change. The campaign urges all governments to make the necessary provisions to current legislation and to implement new policies that will decrease the production of livestock and lessen the consumption of such products.
---
Help International Plant Protein Organzation (HIPPO)
HIPPO is a campaign of the International Vegetarian Union (IVU) working hard for changes with regard to the direction of world agriculture. HIPPO's particular concern is to change the way in which food and the resources involved in the production of food (land, water and energy) are utilized. HIPPO proposes to reframe progress in a way that does not put financial profits over the health of the global environment, the health of people, fairness in trade, generosity in the distribution of the world's resources, and kindness to animals. The grant from AWFW will assist HIPPO with its mission to develop sustainable, organic, production of non-GMO crops in Kenya, Malawi, and Ethiopia. HIPPO holds the strong belief that we can feed the world well without contributing to animal suffering. They seek to empower men and women in developing countries to produce wholesome and nutritious plant foods for themselves.
---
Kairos Coalition~Vietnam

Lieutenant Colonel Robert E. Lucius founded the Kairos Coalition. The coalition supports experimental humane education initiatives in developing countries. Their main focus is in Vietnam, where the the coalition coordinates a number of outreach programs designed to engage, inspire, and empower youth to become active agents of social change in their area. With the help of  AWFW, the Kairos Coalition will compile a Vietnamese language cookbook of popular traditional dishes comprised wholly of vegan ingredients. The cookbook stays true to Vietnamese culture and offers information for locals to find sufficient substitutes for common animal-based ingredients.
---
Liberia Animal Welfare Society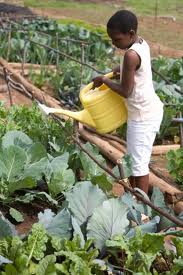 The Liberia Animal Welfare Society (LAWS) works to promote protection, prevent cruelty and alleviate suffering of animals in Liberia. Their outreach efforts focus on sensitizing the public on the need to respect animals, wildlife and the environment. Alongside their local communities, LAWS has been implementing projects including educational programs, vaccination and other medical treatment for animals. The society has worked with Vets Without Borders to administer rabies vaccines to dogs and cats and dewormer to cattle, sheep and goats. With the help of AWFW, LAWS will break ground on a vegetable garden project at four selected schools. The vegetables grown by the students will be served once a week. Feedback from the students will be used to garner if a new perspective on meat has been reached. LAWS believes that by promoting plant-based foods within schools, students will begin to embrace their innate love for animals and the need to protect their welfare.
---
Live Green-Washington DC
Live Green is a DC-based organization working to promote and grow the local green economy. By hosting networking events and happy hours, and participating in local environmentally friendly causes, Live Green has become a highly visible entity around the DC community. AWFW was proud to sponsor Live Green's Peace Potluck. The potluck highlighted the connection between the food we eat and climate change.  Along with a variety of vegan foods, the potluck featured speakers and an opportunity for green businesses to share information.
---
Peace Advocacy Network
Founded in 2010, Peace Advocacy Network (PAN) is a grassroots, all volunteer group striving for non violence toward both human and non-human animals. Their campaigns consist of vegan advocacy, humane facts education, horse-drawn carriage protests, and human rights issues. PAN's vegan advocacy begins with the promotion of The Vegan Pledge. Starting abroad in the UK and brought to the US through Philadelphia, The Vegan Pledge is a 30 day promise by meat-eaters to eat a plant-based diet with the support of the Network. Support consists of cooking classes, speakers, personal mentors, social events, and a vegan-friendly starter package. The grant from AWFW has been used to fund the Vegan Pledge cooking classes, and to purchase re-usable Vegan Pledge tote bags.
---
Street Sense Newspaper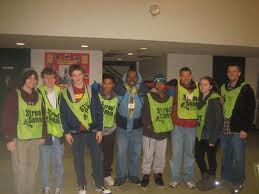 Street Sense is a Washington, D.C.-based 16-page biweekly street newspaper that was founded in 2003. Its mission is to offer economic opportunities for people experiencing homelessness in our community through a newspaper that elevates voices and encourages debate on poverty and injustice.
---
Vegan Students Association of Togo~West Africa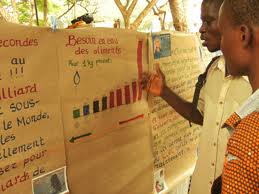 The Vegan Students Association of Togo is a student run organization out of the University of Lome, Togo. The association participates in several veg-related events including International Meat Out Day. With the grant from AWFW, students provided plant-based alternatives to other students in order to expose them to meat-free options. The association also participated in a cultural week by hosting vegan cooking demonstrations. They are continuing to expand their efforts by giving presentations.
---
Vegetarian Association of Ghana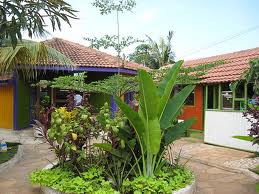 The Vegetarian Association of Ghana works to provide their community with the best possible information on vegetarian and vegan living. The association has recently renovated a reference library  on the premises of Assase Pa., Ghana's original vegetarian restaurant. The grant from AWFW helps keep the compound a welcoming and dynamic center for learning and activism. They offer magazines and other literature on vegetarianism, computers and networking equipment, as well as audio/visual equipment to assist in their outreach efforts.
---
YB Green E-Cookbook

Based out of New Orleans, YB Green's story aims to raise awareness about consumption and food waste. They recently launched a cookbook competition geared toward students and their parents where eco-friendly, vegan and vegetarian recipes will be judged and the top three recipes receive cash prizes. The top 15 recipes will be published in an E-cookbook.