Community and Sustainability

Community Solutions promotes the benefits of small local communities and emphasizes the impact food choices have on our environment. They educate the public and policymakers about the value of plant-based and local food choices and the dangers of factory farming.
---
DC VegFest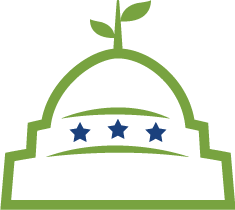 DC VegFest  is a well-known free vegetarian outreach festival held at The George Washington University in Washington D.C. It is organized by Compassion Over Killing and the Vegetarian Society of DC, with A Well-Fed World participating as a Sponsor and Exhibitor. DC VegFest is a day of fun, education and delicious animal-friendly cuisine. Featured activities include cooking demonstrations from Chef Tal Ronnen and renowned speakers such as physician and AWFW Board Advisor Milton Mills, M.D.
---
Earthworks Urban Farm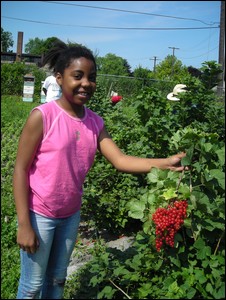 Earthworks Urban Farm is a 1.5 acre farm, apiary and direct feeding program of the Capuchin Soup Kitchen in Detroit, Michigan. Seeking to bolster sustainable agricultural practices in urban areas, Earthworks works closely with the Department of Health to help promote the consumption of fresh vegetables among low-income families with children, in an initiative known as Project FRESH. This vital program provides families with coupons for fresh, locally grown Michigan produce directly from farmers via weekly markets. Gardening classes and youth programs are also hosted throughout the year.
---
Animal Care and Educational Program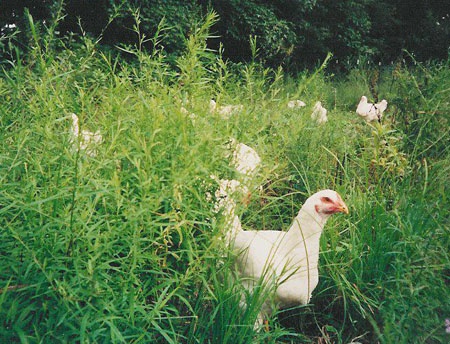 Eastern Shore Chicken Sanctuary recently relocated to Vermont but still provides a safe haven for hens, roosters, ducks… and now cows who have either escaped or been rescued from abusive circumstances.  Read the touching story of Viktor, the rooster who is deemed the sanctuary's "true founder."  Thanks to their new barn, the sanctuary will be able to save more animals and AWFW is proud to grant some additional support. ESCS is much more than a sanctuary; check out their website for incredible commentary on social justice issues of all kinds.
---
Ethiopian Relief and Wellness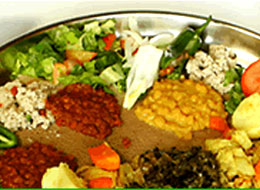 Ethiopian Vegan Association is devoted to the wellness of Ethiopian communities – and all beings – through the promotion of a healthy, compassionate, and eco-conscious vegan diet. EVA is a public interest group with a multifaceted approach to addressing the negative consequences of meat-based diets. Their efforts include, but are not limited to: lobbying, advocating, and providing welfare services. Ethiopia is struggling against the import of factory farms and is now Africa's largest exporter of meat. See also Brighter Green's multimedia presentation on The Complexities of Livestock in Ethiopia.
---
Author Support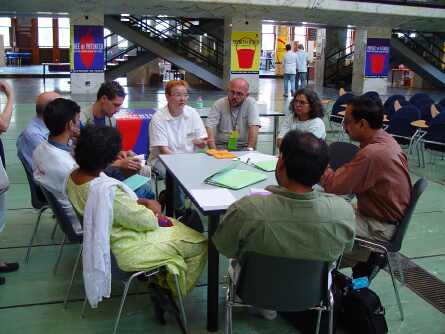 Global Hunger Alliance (GHA) is an international coalition of non-profit, non-governmental organizations united in support of effective, ethical, equitable, and environmentally sustainable solutions to hunger and malnutrition. Recognizing the urgency of the current feed-food-fuel crisis as well as the growing emergency of climate change, GHA continues their dual mission of opposing globalized industrial animal agriculture while promoting sustainable cultivation of ecologically and culturally appropriate plant foods for local consumption. GHA will concentrate on educating decision-makers at the international level, promoting more ethical eating in affluent countries, and providing technical and material support to NGOs in regions where agricultural neo-colonialism and dietary imperialism threaten the health of local people and ecosystems. AWFW's grant is for research and writing support for GHA's founder, Pattrice Jones.
---
Truth in "Humane" Labeling
HumaneFacts is an online resource that provides details about the various humane food labels to help caring consumers make informed choices.  HumaneFacts breaks down the meaning of "organic," "free-range," "grass fed," "natural," and others. Most importantly, their "loophole alerts" explain what is not included so that consumers understand the types of suffering animals may endure despite the assurance of "humane" labels.  This educational resource also comments on investigation and enforcement of labeling practices and recommends moving toward a plant-based diet as the most humane choice.
2012 – This is now a program of A Well-Fed World with a re-launch in 2015
---
Research for Animal Protection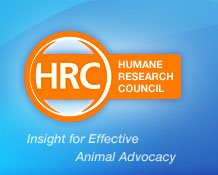 Humane Research Council (HRC) is a team of research and communications professionals who each have strong personal commitments to animal protection. HRC was formed in early 2000 to improve conditions for animals by empowering fellow advocates with access to valid, relevant, and insightful information. Since then, HRC has developed a comprehensive vision for the use of such research to help animals, and their team now includes many committed directors, expert advisers, and volunteers.
---
Learning Compassion & Justice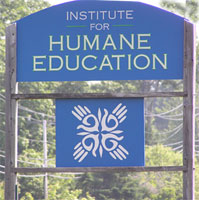 Institute for Humane Education is dedicated to creating a better world through better education. They work to instill the desire and capacity to live with compassion, integrity and wisdom. They also provide the knowledge and tools to put our values into action in meaningful, far-reaching ways. Humane education enables us to find solutions that work for all by approaching human rights, environmental preservation, and animal protection as interconnected and integral dimensions of a healthy, just society.

---
Vegan Health Study
Vegan Health Study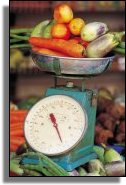 is a research project of the Institute of Nutrition Education and Research headed by Dr. Michael Klaper.  The study seeks to improve understanding of, and develop guidelines for, optimal health on a plant-based diet. The Vegan Health Study online questionnaire allows the Institute to receive comprehensive nutritional profiles from participants electronically.
---
Delicious Inspiration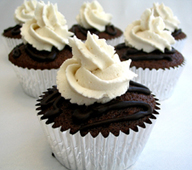 Meatout Mondays is a colorful e-newsletter that delivers a delicious veg recipe, product suggestions, health news, and inspiring story each week. Meatout Mondays was founded in 2003 as one of the first two Meatless Monday campaigns (the other was Johns Hopkins Meatless Monday). Unlike similar campaigns, Meatout Mondays (which is an off-shoot of FARM's Great American Meatout spring campaign) is vegan and provides animal-focused "news" as a bonus. Meatout Mondays is a fun resource for friends and family members who are "veg-curious" and love great food. In addition to the e-newsletter, see their 7-Day Menu Extradorinaire with breakfast, lunch, dinner and dessert recipes or sign-up for the Free Veg Starter Guide.
---
Healthy School Lunches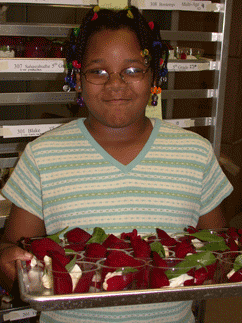 New York Coalition for Healthy School Food is a statewide nonprofit that works to improve the health and well-being of New York's students by advocating healthy plant-based foods, including local and organic where possible, farm to school programs, school gardens, and the elimination of unhealthy foods in all areas of the school (not just the cafeteria). They also assist in creating a comprehensive nutrition policy and food-literate, health-literate students.

---
Feeding the Minds of People & the Bellies of Cows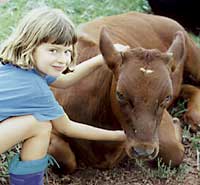 Poplar Spring Animal Sanctuary is a 400 acre non-profit refuge located in Poolesville, Maryland. Poplar offers care, rehabilitation, and permanent sanctuary to neglected, abandoned or unwanted farm animals and wildlife. AWFW's Food For Thought grant will help in the caretaking of resident animals for the coming year, as well as bolster Poplar Spring's community efforts to educate the public on farm animal and wildlife issues. A Well-Fed World also Sponsored and participated in their annual 5K Run for the Animals, which not only pulls together funds for their work, but also pulls together the public and a diverse group of animal advocates for a day of fun, education and networking.
---
Debunking Myths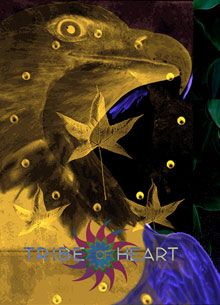 Tribe of Heart is dedicated to creating groundbreaking artistic works and educational programs that empower people to become agents of peaceful transformation in their community. Following this principle, Tribe of Heart has produced documentaries debunking the myths of the agricultural industry's methods of "humane farming," including The Witness and Peaceable Kingdom. The Sustainable Keys grant will help with the distribution of their new edition of Peaceable Kingdom and support their online advocacy.

---
Nonviolence for ALL
Society of P.E.A.C.E. (People for the Earth, Animals, Compassion, & Enlightenment) is a grassroots nonprofit community organization promoting peace and compassion for all sentient beings through vegan living, advocacy, environmental responsibility, peace, and nonviolence. While the organization dedicates itself to ending violence and cruelty toward all animals, their primary mission is to end the consumption of farmed animals and aquatic species.
---
Hunger Relief Without Harm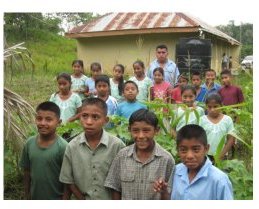 VegFam helps people around the world by providing funds for self-supporting, sustainable food projects, and by making safe drinking water possible. The organization funds ethically sound plant-food projects which do not exploit animals or the environment: seeds and tools for vegetable growing, fruit and nut tree planting, irrigation and water wells and also funds for emergency feeding in times of crisis. VegFam funded projects are carried out by organizations who are committed to helping their fellow human beings in practical and sustainable ways – helping people who are often out of reach of the major charities.
---
YES! for Youth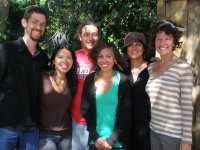 YES! Youth for Environmental Sanity was founded in 1990 by two teenagers, including Ocean Robbins, son of Diet for America author John Robbins. YES! is a nonprofit organization that connects, inspires and collaborates with young changemakers in building thriving, just and sustainable ways of life for all. The organization's three program areas are Global Leadership Jams, on-going support networks, and resources & communications. YES! works at the meeting point of internal, interpersonal, and systemic transformation.