Food Policy & Equity
Brighter Green examines the environmental, political, economic, and social consequences of our food choices, and how an increasingly industrialized, corporatized, and globalized food system is affecting the climate, food security, public health, animal welfare, and resource allocation in countries around the world. Brighter Green's work encompasses fostering dialogue and encouraging adoption of public policies and practices that support equitable, sustainable agriculture.
---
Online Video Cooking Demonstration
By Any Greens Necessary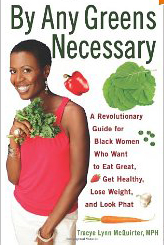 (BAGN) is the result of one woman's personal journey and passion to help people achieve extraordinary health through optimal plant-based food choices. BAGN specializes in many educational programs including a popular series of nine-week vegan seminars focusing on the needs and community of low-income residents throughout Washington, DC. BAGN will take their local work nationwide with a new book, entitled By Any Greens Necessary: A Revolutionary Guide for Black Women Who Want to Eat Great, Get Healthy, Lose Weight, and Look Phat. The grant will be used to videotape short cooking demonstrations to make available on their website in order to further their goal of educating people around the globe about why and how to eat more vegan foods for better health.
---
Food Availability Study
Food Empowerment Project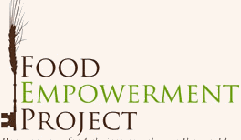 highlights the inequity of the current food system in the United States which has led to people of color and low-income communities having higher rates of obesity and diabetes. In 2009, volunteers were sent around Santa Clara County, CA to survey the access to healthy foods in both high-income and low-income neighborhoods within the county, evaluating areas based on education, ethnicity, and income level, and using criteria for healthy foods such as fresh, canned, and frozen fruits and vegetables, as well as availability of alternatives to meat and dairy. The results and full report will be launched in the Spring of 2010 and the grant will be used for printing and distributing the publication to decision-makers.
---
Haitian Food Relief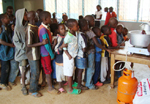 Food for Life Global – Haiti served 100,000 vegan meals to Haiti refugees after the earthquake and before their program was shut-down by the government. They provided healthy, warm meals and clean water through "public kitchens" established in areas with refugee transition coming from the center of earthquake.
---
Harlem Feed-In & Outreach
Go Vegan NYC educates and connects their community with information, recipes, and free, delicious vegan food. In addition to supporting their general outreach, the grant will be used to sponsor their May 2010 event in Harlem. The feed-in aims to build bridges to other social justice causes and the local community. Go Vegan NYC will be providing a "Vegan Soul Food" buffet. A primary goal of this large scale feed-in is to draw the vegetarian advocacy community into Harlem and to reach out to people in the local area.
---
Health and Wellness Resource

Healthy You Now is a website community and online bimonthly magazine dedicated to supporting women of color on their journey to achieve an optimal lifestyle of health and wellness, encouraging readers to choose a healthier plant-based diet. Launched in December 2009, Healthy You Now continues to grow and reach more women with information on healthy choices, in the goal of becoming the premier resource and one-stop shop for women of color's health and wellness needs.
---
Supporting Organizations in India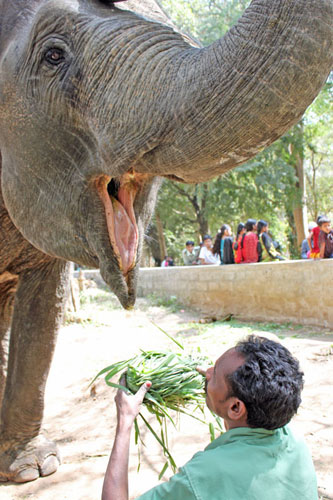 Help Animals India (HAI) is an all-volunteer charity dedicated to supporting animal protection organizations in India. Despite some of the best animal protection laws in the world and a renowned heritage of reverence for life, modern India is a country where millions of animals suffer severe neglect or abuse, with overpopulation, poverty, pollution, apathy, and ignorance contributing to their plight. HAI seeks out the best of the the many dedicated animal welfare organizations in India to provide financial and practical assistance where it can make the most difference. HAI strives not only to achieve immediate benefits for India's animals but to nurture an enduring culture of animal protectionism in Indian society.
---
Soul Food for Thought

Soul Food For Thought celebrated Black History Month by presenting a special event of music, food, thought-provoking speakers, and a breathtaking video of the Grandeur of Africa today. The event, presented by and benefitting the International Fund for Africa (IFA), included a silent auction of rare art and artifacts from Ethiopia, Ghana, and South Africa. IFA is a non–profit corporation dedicated to preventing, alleviating, and abolishing the suffering of human and non–human animals. Soul Food for Thought was sponsored in part by our grant, and reached well into the local community to share the many benefits of a vegan diet.
---
Sanctuary for Cows & Advocacy for Their Protection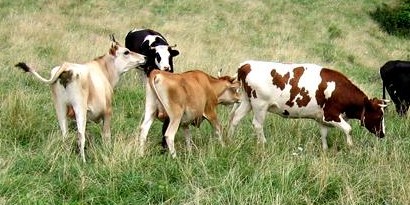 International Society for Cow Protection (ISCOWP) is a non-profit farm sanctuary and education center located in West Virginia. The 165 acre farm is home to a herd of over 20 protected cows and includes a large garden which provides vegetarian meals to the farm residents and members. Classes and seminars are given in living classroom settings involving hands-on education.
---
Nourishing Kids and Community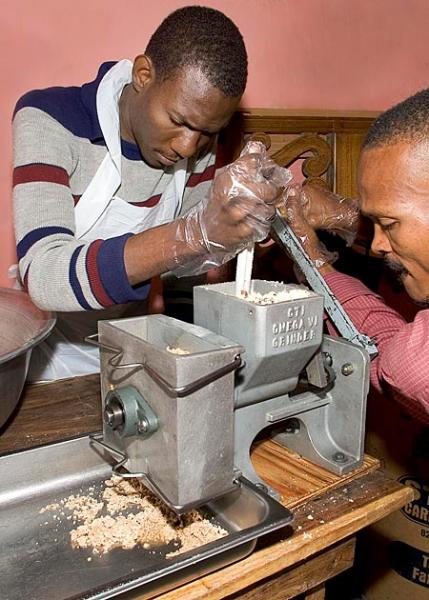 Meds & Food for Kids (MFK) is dedicated to saving the lives of Haiti's malnourished children and other nutritionally vulnerable people. Since 2003, MFK has been producing and distributing highly nutritious foods including their Ready-to-Use Therapeutic Food (RUTF). Haitians call the RUTF "Medika Mamba," meaning "Peanut Butter Medicine" in Creole, and MFK develops, produces, and distributes this RUTF in Haiti. They also help to develop Haiti's economy by employing Haitians, educating farmers to help improve their yield, buying Haitian ingredients, and training Haiti's healthcare providers.
---
Healthy and Humane Food Advocacy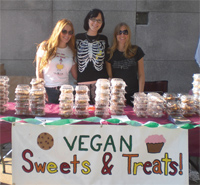 Open the Cages Alliance is a nonprofit organization in Baltimore, MD dedicated to exposing and ending animal cruelty and promoting compassionate, healthy and environmentally responsible living through public awareness projects and targeted campaigns. The Alliance advocates a healthy and humane diet by sharing free vegan food samples and holding tasty bake sales. Additionally, Open the Cages works with other social justice organizations to highlight the interconnectedness of oppression.
---
Supplying Soy Nutritional Supplementation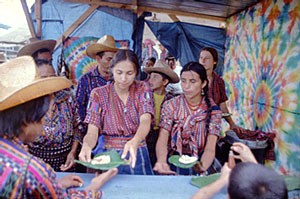 Plenty International was founded in 1974 and has carried out village-scale projects with local groups in fifteen countries on four continents, advancing nutritional programs based on the creation of environmentally sound and sustainable non-GMO soy and vegetable-based diets. Plenty will use this grant to support nutrition supplementation to children attending day care and school at a women's cooperative in Guatemala City called Unidas Para Vivir Mejor (United to Live Better). With Plenty's help, the cooperative has recently re-started small scale soy foods processing in order to supplement the nutrition of the children in their program.
---
Book Donations to Low-Income Communities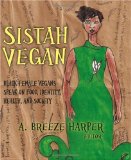 Sistah Vegan Project evolved from a PhD dissertation into the first published work to address the racialized-sexualized-gendered vegan experience in the U.S. The book explores food politics, identity, sexuality, health, womanism, feminism, decolonization, anti-racism, eco-sustainability, and animal rights through the lens of the black female vegan experience in the U.S. Sistah Vegan will be donated to various low-income communities of color and those who "need it the most."
---
Member Outreach & Public Education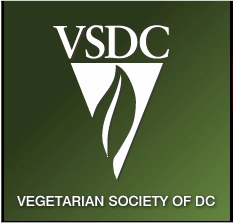 Vegetarian Society of the District of Columbia (VSDC) was founded in 1927 and is the nation's oldest continuously operating vegetarian society. VSDC works through educational programs like the Eat Smart Campaign and annual events such as Vegetarian Thanksgiving and DC VegFest. Ongoing social activities include book clubs, lectures, tabling events, and much more. VSDC is volunteer-based and governed by an all-volunteer elected board. Everyone is welcome wherever they are on the path toward an all plant-based diet.
---
Veggie Pride Parade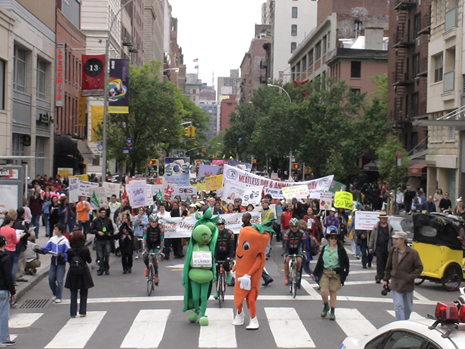 Veggie Pride Parade is in its third year as a public education event that celebrates and promotes meatless living and gives all the issues a much-needed boost. Building on the overwhelming success of the 2008 and 2009 parades, this march through Greenwich Village, New York City, will continue to grow in size and scope. Speakers, exhibitors, and participants (both returning and new) show how much fun it can be to live a healthy, eco-friendly, and compassionate lifestyle. The educational materials are free. Our grant will help sponsor the event and provide publicity.
---
Cow Sanctuary & Biogas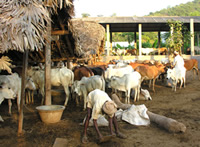 Visakha Society for Protection and Care of Animals (VSPCA) provides sanctuary for more than 600 cows in India. Their unique program not only rescues animals in need, it also provides energy to the local community by transforming some of the cows' waste into biogas. Their two-chamber biogas plant processes waste from more than 200 cows. The finished biogas product can supply electricity or cooking gas to 50 average families or 500 individual members.
---
Recipes for Change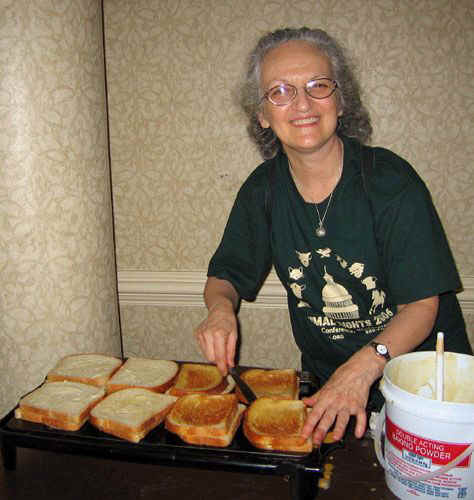 The Vegan Venue is a not-for-profit organization that promotes a vegan lifestyle to benefit health and the environment while also preventing cruelty toward animals and working to end their exploitation and suffering. The primary advocacy of the organization involves public outreach at many events throughout the year, including distribution of vegan food and literature, and a recipe booklet. Our Food for Thought grant will assist in finalizing and distributing Vegan Venue's recipe book throughout upstate New York and nationwide.
---
Helping Feed Those in Need
We Feed Our People (WFOP) provides a nutritious meal and warm clothing for homeless citizens throughout Washington, DC. When WFOP was first launched in 1988, programs that provided food for the homeless, including most shelters, did not provide meals on Sundays and holidays. The simple idea of three students to cook food in their homes for 12-15 homeless people has turned into an event that provides meals and warm clothing to more than 400 people through the efforts of nearly 100 volunteers. A Well-Fed World provided a grant to supply vegan soul food to WFOP.