This is a hybrid personal and organizational bio. It is written in the third-person to assist events seeking easy-to-use information for bios and/or organizational mission statements. Please edit as needed for content and style, then send final draft to dawn@awfw.org for review.
More information about AWFW can be found on our mission page and throughout the website. The photo here can be used directly or let us know if you need different proportions. Our logos are here.
---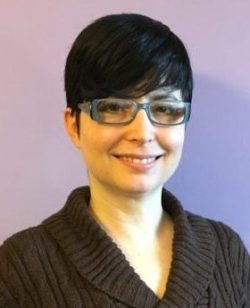 Dawn Moncrief is the founder and president of A Well-Fed World (AWFW), a hunger relief and animal advocacy organization based in Washington, DC.
AWFW's dual mission uniquely assists both people and animals in dire need. Their advocacy and research create structural change by advancing the food security benefits of plant-based food and farming. Their financial and activity-based programs empower innovative food justice and animal protection groups to achieve immediate impact at the grassroots level.
Through their Sustainable Keys Global Grants program, AWFW distributes more than 200 grants annually, with 50+ countries represented since 2009. Priority consideration for grants is given to vegan feeding/farming programs in low-income communities, farm animal care/rescue, and community outreach/empowerment. Additional contributions are provided as needed through their Disaster Relief Fund; while their Plants-4-Hunger campaign provides year-round opportunities to alleviate child hunger in Ethiopia, India, Guatemala, and the United States.
In addition to speaking in the U.S., U.K., Europe, and Africa, Dawn's written work includes contributions in Circles of Compassion: Essays Connecting Issues of Justice, and two forthcoming chapters in anthologies.
Dawn is a founding Board Director for Beyond Carnism and serves as Board Advisor and/or Organizational Partner for the International Fund for Africa, Food For Life Global, Brighter Green, Help Animals India, Grow Where You Are, MaituFoods, The Pollination Project, and the Center for Effective Vegan Advocacy.
Dawn holds two master's degrees from George Washington University: one in international relations, the other in women's studies—both with a focus on economic development. She was an early participant in the Woodhull Institute's Ethical Leadership Program and was awarded GWU's Graduate Prize for Feminist Scholarship for her research, leading to her 2001 master's thesis: "Rethinking Meat – Recentering World Hunger Paradigms: A Standpoint Critique of Food Choice, Food Policy, and Overconsumption."
Her work highlights the ways in which the consumption and production of meat and other animal-sourced foods increases disparities and exacerbates global hunger, especially for women and children. She also draws attention to the negative consequences of animal agriculture on climate change and natural resources.